Representatives of the city of Pozarevac handed the keys to two apartments in the Zabela for vulnerable families and individuals who applied for the competition announced by the local government. There were 4 apartments. The housing units are located in the barrack pavilions with shared bathroom, which the company "Neimar grad", has recently engaged in building a special prison, has given way to the city of Pozarevac.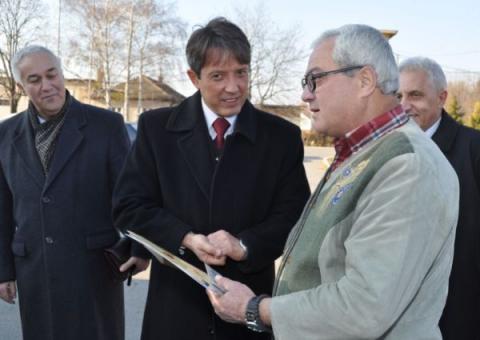 The mayor Miodrag Milosavljevic expressed regret that more vulnerable not expressed interest in the contest.
– I'm sorry because, when we launched a competition, there's only two reported families. We will announce a new competition for two residential units. Regulation of the facility has not yet been completed and the City Pozarevac provided about 1.5 million dinars this year. I spoke with representatives of the director of construction to lay tiles in the bathrooms and that this space need to adapt so their life would be easier. Apartment has not been done, but the rooms looks more like a pavilion.
For this reason should be to relocate the door to divide the unit into separate parts and thus provide that future residents have a greater intimacy in their new homes. So, all is not yet completed but the family will be happy to have some kind of shelter at the moment, said Milosavljevic. The mayor said today that over the past two years, the city Pozarevac provided build of 27 housing units for displaced and vulnerable citizens, which will do in the future.

30 November, 2011