The traditional Museum Night event was held in Pozarevac where their doors and gates opened all a museum in Pozarevac. From 18 pm until midnight, the visitors were able to inspect the exhibits, talk with the curators, are informed about the offer.
At the memorial "Pozarevac Peace" is the president of the Foundation Board of Directors and Deputy Mayor of Pozarevac Vukica Vasic expressed satisfaction that the Pozarevac fifth time participant in the Night of Museums, as well as to the years an increasing number of visitors.
– For the first time, to my great satisfaction with the Foundation "Pozarevac Peace" offers a permanent exhibition, which was organized 27th April this year and is the culmination of work. Certainly this is important for a complex district, and tonight are all able to see this unit, which captures the period from the early 18th century. Museum Night is an opportunity to be in a different way to experience art and history but also a chance to go all the time in 21 centuries of history and history,  said Vasic told reporters.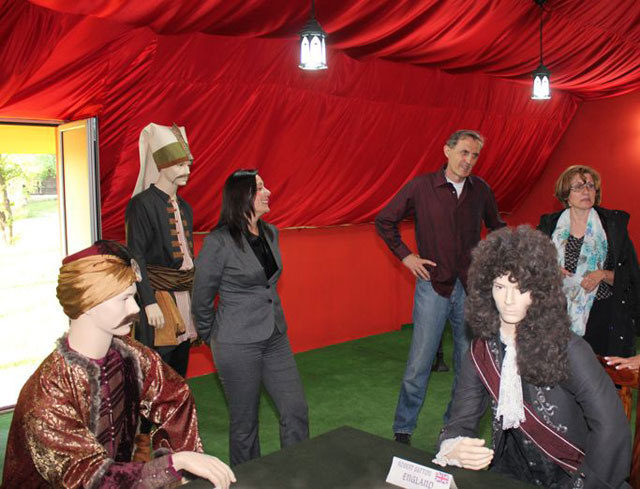 The central building of the museum are available to visitors was the permanent exhibition, but the curators who have tirelessly groups explaining periods and exhibits. Brankovic curator Theodore believes that surpassed last year's attendance. – For six hours before they began to enter the first visitors, our curators and staff can not take your breath because it is a great interest, and we are here to fulfill the wishes of those who come closer to them and treasure we hold in our museum and all other facilities .
The City Gallery is the exhibition "The World Nihongi" – Japanese prints, puppets and models of Japanese food. The head of this gallery Violeta Tomic agrees that it is a remarkable event, which marks all over the world. – It contributes to spreading the culture of the city, the affirmation of what is done when it comes to cultural events in the city. The citizens have responded to the growing number and we odušvljeni said Tomic.
Milena's House Foundation – Gallery of Milena Pavlovic Barili, Museum of Cultural History in Nemanjina, House of Dobrnjcevih, Tulba Ethnic Park, Little Gallery National Museum, Klank's gallery … all museum and gallery facilities in Pozarevac were available to citizens, and the interest is not lacking this time On the contrary, the employee agrees in these facilities has increased from last year and earlier.

23 May, 2012