On the occasion of celebrating Holy Trinity of the city Pozarevac, traditional procession is held and in the Cathedral in Pozarevac performed the ritual cutting of cake. Pastry cook this year was Branislav Zivulovic –  Secretary of the Red Cross in Pozarevac.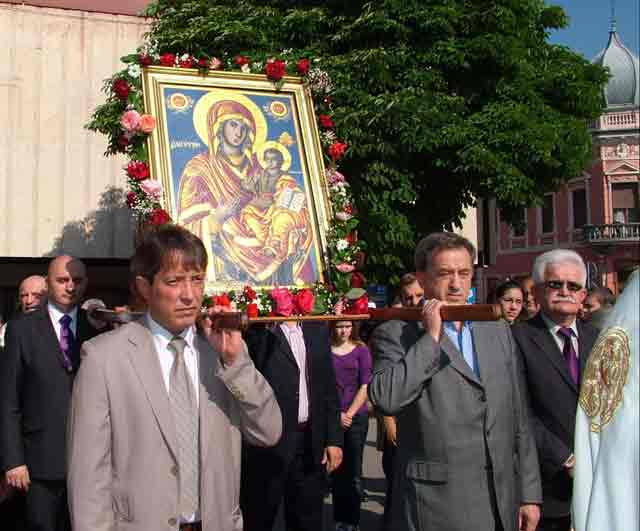 On Saturday evening was held in the Academy dedicated to celebrating the city where the city government granted recognition to individuals and organizations. The President of Assembly Miomir Ilic congratulated holiday to citizens. He said that the celebration of Holy Trinity once again expresses devotion, loyalty and traditio.
– We are proud to learn that the holiday did not arch decorated with words, but the real score between two cities celebrate, he said.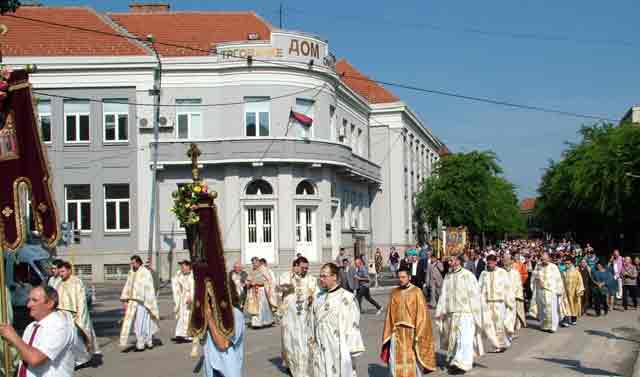 On the occasion of prize awarded by the city administration, he said that "we glory all his vows to focus our abilities to build better working conditions and motivation of citizens to greater creativity and work". At the academy the appropriate words addressed by the Bishop of Branicevo, Ignatius Midić.
This year, the city charter and a cash prize in the net amount of 57 930 dinars received the Director of the Codex – Snezana Milosevic,  Cirim Plojovic – "Vodovod i kanalizacija", and dr. Bojan Savic. Charter of the city granted to Winery Zivkovic from Klicevac and "Vocni biseri" (Fruit Pearl) company engaged in the production of natural spirits.

04 June, 2012