Thursday, July 17th, Pozarevac held training for assessing the value of real estate. The training was organized and conducted under the project "asset-benefit for all", funded by the Delegation of the European Union through a grant scheme program, "Exchange 4", whose users are Pozarevac town as a leading partner and six other partner municipalities : Velika Plana, Žagubica, Kučevo, Veliko Gradište, Petrovac na Mlavi and Golubac.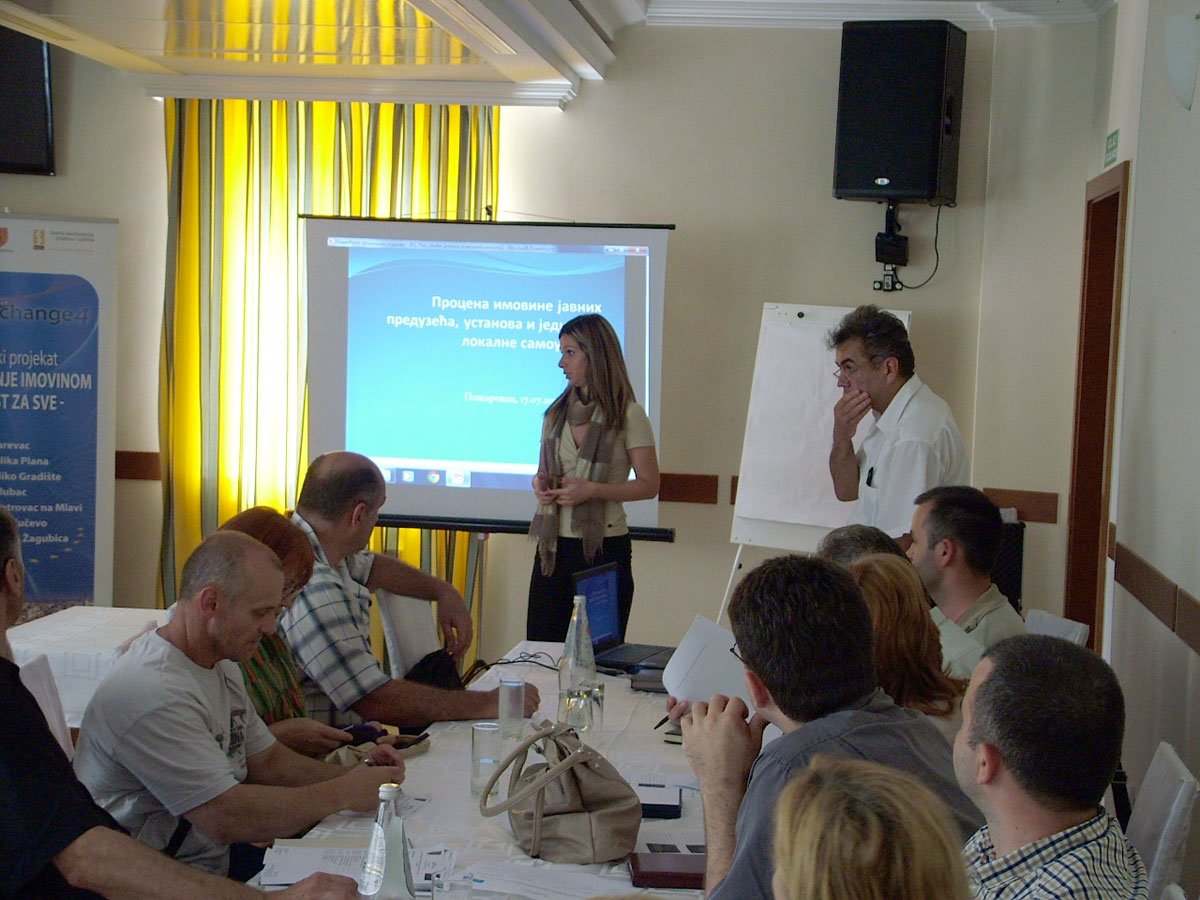 Trainees (50 of them) were employed in the public sector, municipal and city administration, and the economic, transportation and construction sectors.
The aim was to train employees for the assessment of construction, market-to-book value of assets in public ownership, as well as the introduction of new standards and methods for determining the value of property. Beneficiaries of the Project, based on its own resources and with the expert help, shall assess the value of recorded assets in public ownership (building lots, commercial and residential buildings, apartments, areas of public use: streets, parks, squares, green areas, categorized and uncategorized roads, infrastructure facilities, etc..), with the aim of establishing a new modern and developed a system for asset management.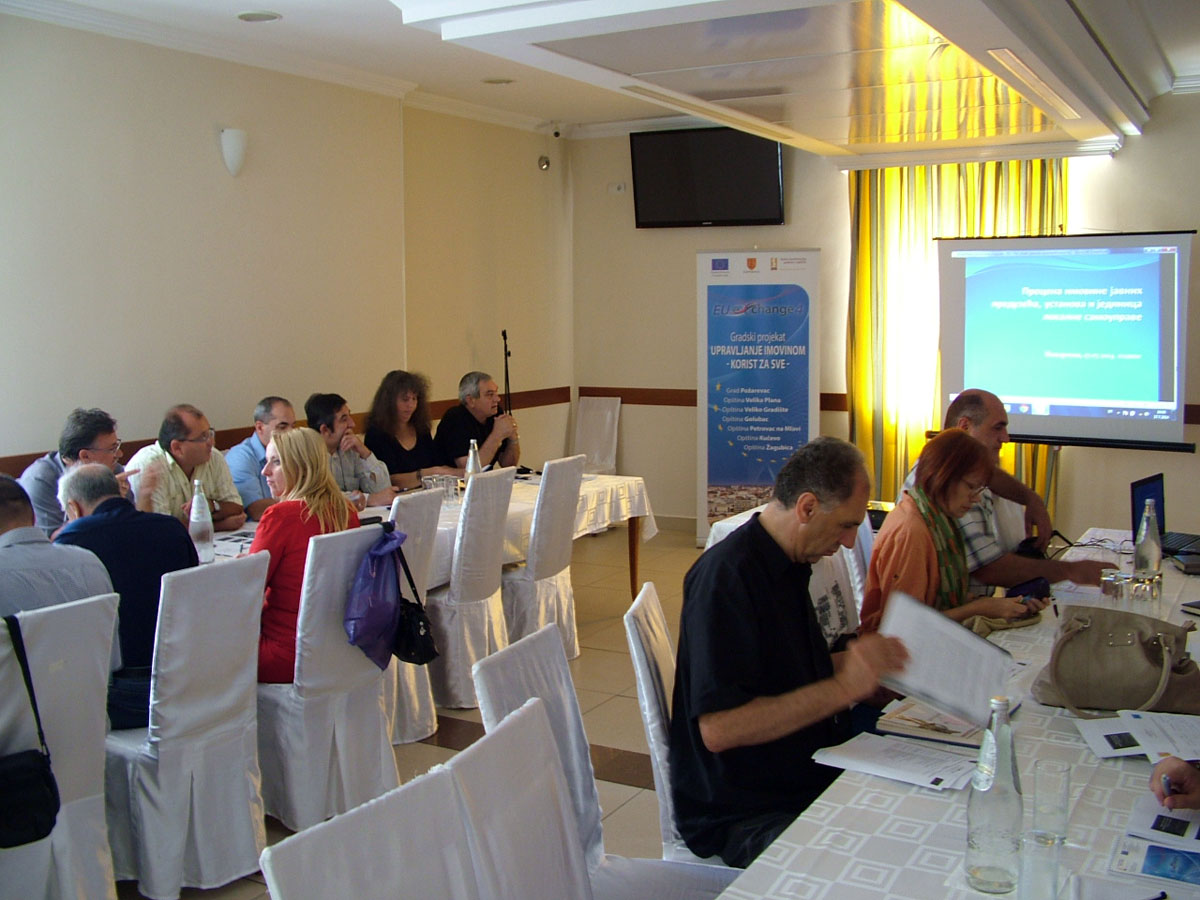 Based on this record and determining the value of the property, planned to establish a database that will be used for the efficient management of assets, increase local government revenues, increase transparency in the renting and marketing of real estate, the introduction of legislation, better maintenance of facilities and areas, as well as development planning, construction and reconstruction, based on updated information on the status of facilities and infrastructure.


21 July, 2014