Serbian Post Office has issued three postage stamps with the theme" Science", which was officially promoted to high school in Pozarevac. One mark of this edition is dedicated to Pozarevac High School, which this year celebrates 150 years of existence.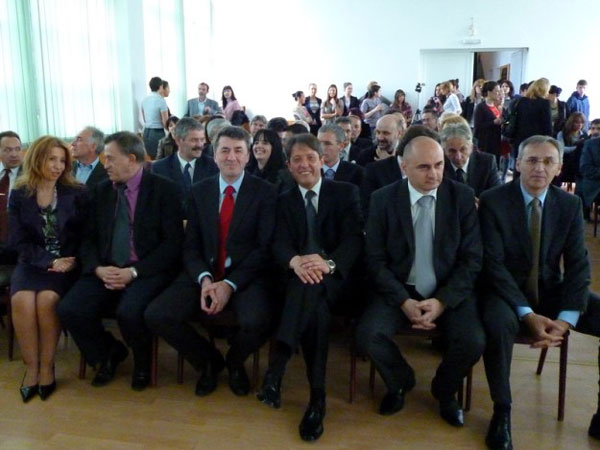 The stamps were issued for the purpose of joining the Post Office marking the anniversaries of important educational and training institutions in Serbia. High School in Pozarevac is a brand dedicated to the nominal value of 44 dinars. Brands won the Music Academy in Belgrade and the Academy of Fine Arts.
Executive Director of Postal Services Post Office of Serbia, Vladeta Petrovic said that in thursday's official stamp will be in circulation.
– From this moment the brand is on the market. It will be used in the inner and the International postal service, he said.
The postage stamp is evidence of high school dedication and quality of life, emphasized the school principal Daniel Zukovski.
-This stamp is important for us because it is a symbol of life quality. It is our seal for the future", she said.
Minister of Education and Science Zarko Obradovic said that thanks to the marketing of a postage stamp, for high school in Pozarevac find a far wider range of people in the world, as the institution with a long tradition and deserves.
-Mark became part of international and domestic postal services. It will be found in parts of the world on which we do not even think. I'm glad, because one high school, like yours, deserve respect and honor. I am glad for promoting education in this way", he said.
Artistic treatment of this issue is the work of painter, Boban Savic Geta. The edition is printed in a print run of 25,000 copies, multicolor offset printing technique, in sheets of 10 pieces of a Post of Serbia is issued for the occasion and the three envelopes with special themes.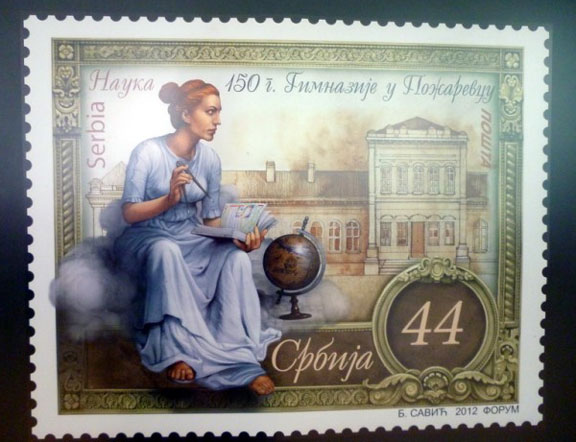 20 April, 2012