Successful presentation of the Tourist Organization of Pozarevac
Tourist Organization Pozarevac earned two awards at the 45th International Tourism Fair in Novi Sad – Grand Gold Medal for providing travel services and design awards. Traditional Tourism Fair in Novi Sad was a great opportunity to present the tourism potential of the city and its surroundings of Pozarevac, the citizens of Vojvodina as well as many visitors from other parts of Serbia and abroad. Pozarevac stand visited by officials of the City.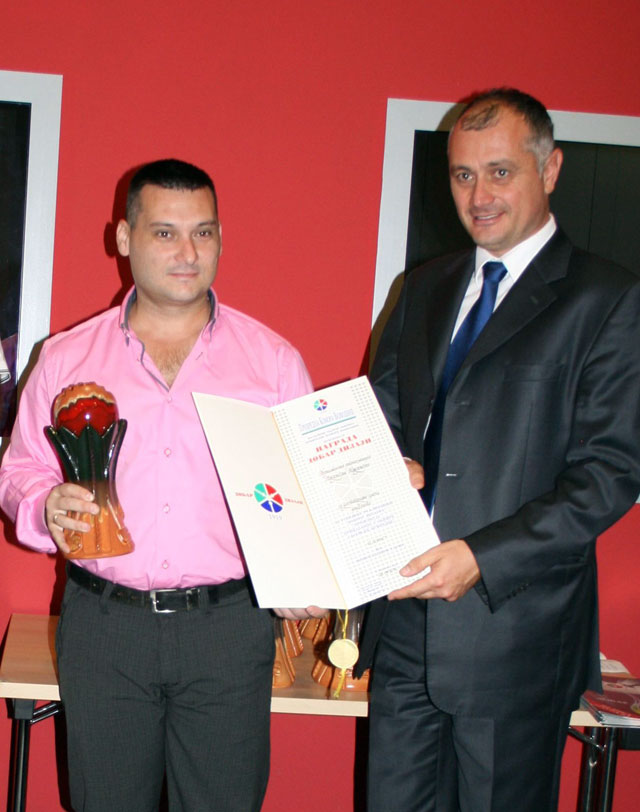 Also, this is a real chance to show the general public that Ljubicevo Equestrian Games next year celebrates its 50th birthday. Well attended booth Tourism Organization Pozarevac and awards received for good design. Participants of the fair last Friday visited the mayor Miomir Ilic and the president of Assembly Zarko Pivac and his associates. – This is a nice opportunity to show what we have in the tourism industry. I believe that this kind of presentation of our useful, we will try to expand each year tourist facilities. This is an opportunity to inform the citizens of Serbia that have already started preparing the next Ljubicevo Equestrian Games, which will next year celebrate 50 years of existence. And not only to inform, but to invite them to be our guests. As far as this year's fair I think that is rich in content, a large number of exhibitors from home and abroad, and it is evident that this is a good opportunity for the promotion of tourism not only our region, but the whole of Serbia, said mayor Ilic on the stand Tourism Organization Pozarevac.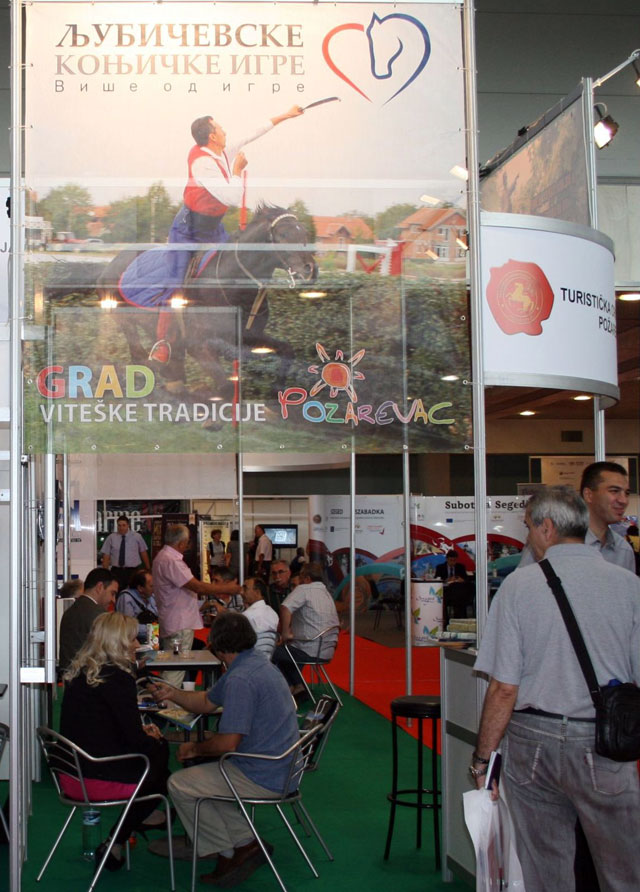 Tourist Organization of Pozarevac the fourteenth time appears at the International Tourism Fair, Novi Sad, which includes several trade shows. This year has been noted many exhibitors who came from almost all countries of the region. Stand had Tourism Organization of Serbia, Serbian Republic, Montenegro, Slovenia, Croatia … – Novi Sad Fair is especially interesting because we count on visitors from this part of the country. We would like to take this opportunity to better position ourselves in this potential market. There is a tradition and culture that tend to be some of our cultural and traditional customs. They say, especially respected horse breeding and equestrian sports, which is very important to us, because the Paddock "Ljubicevo" and therefore Ljubicevo Equestrian Games. For decades citizens of Vojvodina welcome guests at our events. Tourist organization of the town and continues to count the guests from the region and the Novi Sad Fair of Tourism has just the right opportunity to show them what we have, says the director of tourism organizations Pozarevac, Dejan Savic. As in previous years, the Tourist Organization Pozarevac not return empty-handed from the fair. Specifically, the Gold Medal of the work of their works Tourist – information center that operates within the Tourism Organization since 2009. year. Award is presented to the National Theatre in Novi Sad.
– The prize we won thanks souvenir setting, wide selection of different souvenirs, occupancy range, the level of service and quality of information that provides guests Savic explains. Recognition for good design is traditionally given for the designs of certain promotional materials, objects and activities. – This year we have been awarded for garments that promote our most important event – Ljubicevo Equestrian Games and in particular for the shirt that we made as a gift to guests, says Savic.
The overall impression of the fair is to visit this year was bigger than ever and is on stand Pozarevac recorded more visitors than the previous year. The Fair is its tourism offerings, this year expanded amenities of rural tourism, and promote tourism organizations Veliko Gradiste, Golubac and Malo Crnice. They were noticed and organizations in the stands horticulture and environmental protection as the Company Kostolac "Rekultivacija i ozelenjavanje" and PD "TE – Kostolac". Traditionally in the hall reserved for the promotion of hunting and fishing, and a wide range of equipment and hunting equipment, presented Pozarevac Private Company "Grof (Count)".

03 October, 2012