Joint projects for Europe
Historical Archives and the Archives of Pozarevac Serbian signed in stateroom City building, international cooperation protocol which has strengthened our successful cooperation between these institutions. Act of signing was attended by the Deputy Chairperson of the Assembly of Pozarevac Milica Jovanovic.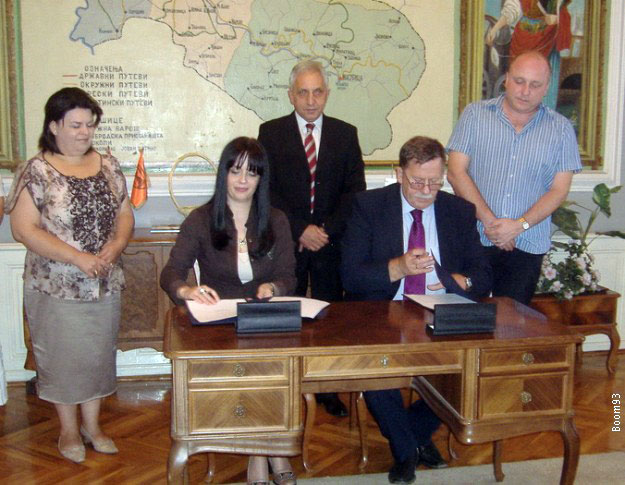 Cooperation in the fields of science, trade publications and joint projects in Europe are the bond that united the idea that the two interrelate archives. Director of the Historical Archives of Pozarevac, officially declared the most successful institution of its kind in Serbia, Jasmina Nikolic, said that the main goal is to show the public part of both the archive and make accessible.
-In order to improve the archival and cultural cooperation as well as activities in the field of archives between the two countries and make them available in various forms, sign the protocol on cooperation, said Jasmina.
Archives of the Republic of Serbian director Dusan Popovic said:
-We are one people, one faith, one history, as more reasons for our overall cooperation and its continuous development, cultivation and logging. It is especially enjoyable to work with Pozarevac Archives and Director Jasmina Nikolic, who shows exceptional initiative and breadth of understanding of the nature and scope of our work, said Popovic.
Both archives will jointly participate in the development of the first issue of the magazine that was launched in Pozarevac historical archive. Archives plans to gather during the implementation magazine for 10 European countries, Nikolic hopes that this project will be implemented later this year. Historical Archives Pozarevac in previous years signed several protocols on cooperation including with archive in Ptuj in Slovenia with whom she has a very fruitful collaboration. In the near future, the archive will take part in various international conferences and exhibitions.

03 October, 2012