Klenovnik – by ceremony in Klenovnik near Kostolac marked the introduction of district heating in 250 households. President of the Council of the local community Klenovnik Boban Ognjanovic thanked the company "Termoelektrane i kopovi Kostolac" and the town of Pozarevac in realization of investments worth over 160 million.
Mayor of Pozarevac Miodrag Milosavljevic said on this occasion that the energy giant from Kostolac recognized the importance of environmental protection and have invested significant resources to complete this investment.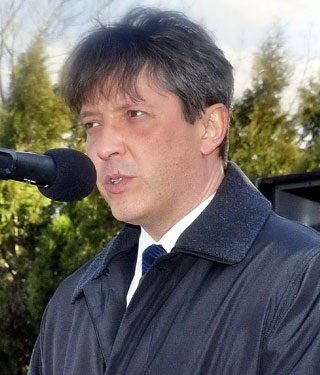 – Today I am very happy and satisfied because we managed to end a great undertaking. Also sorry that this happened a month ago, when we finish a project, but we have plenty of work were forced to postpone ceremony marking the completion of the nation-wide joy as this village in whole have heating system. It was not easy, there were severe problems and  this was one of the most important concern. We have successfully worked: the service of the Company and the town of Pozarevac, the Public Enterprise "Toplifikacija", Local Community Council, Director of Kostolac Dragan Jovanovic and I – there were many problems but we managed to overcome them all because we were persistent, had a goal and mission and of course you, the residents of Klenovnik, said Milosavljevic.
Director of PD "TEKO" Dragan Jovanovic said that this investment is just one of the major projects undertaken by the company.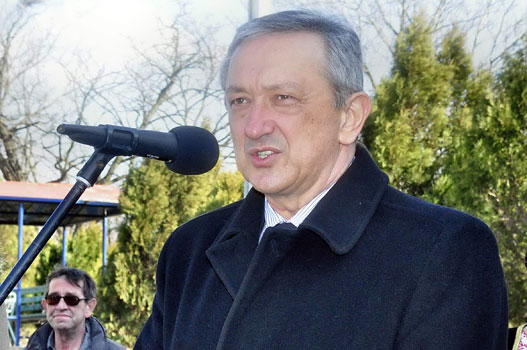 – What I want to express my satisfaction is that we all show that we realized what we say. I do not need to ask this in any position other than the function of future cooperation and the future life here in the shared place. All that we are still working, we will try to, if not helpful, not least the extensive damage. If something is negative, we see that it is less negative. One should continue to have an understanding for each other because, as you saw on this project, it is not quite so easy, that the procedures are not always easy. We live with it like everyday. I think  JP "Toplifikacija" very professional did the job and I want to thank them, the local community, the city's municipality and Pozarevac Kostolac as this is absolutely mutual success, said Jovanovic.
Mayor of Pozarevac said that cooperation between local governments of the Company "Termoelektrane i kopovi Kostolac" excellent and thanks to that over a number of significant projects including protection for "Stari Kostolac" from flooding.
– The cooperation was always a good, and with Dragan Jovanovic arrival at the head of the combine, it occurs in a coherent sense of the right direction and assistance of the Company is greater than we might expect and hope that it will be in the future. This is for us a capital investment since it is affected by the settlement and living conditions are now much improved. The plant is particularly involved in projects in areas that gravitate Kostolac as a Petka and in Stari Kostolac soon complete work on the implementation of flood protection and groundwater. For heating system of Cirikovac city Požarevac allocated about 20 million dinars, said Ilic.
Gold medallions were given to Mayor of Pozarevac Miodrag Milosavljevic and Director of the company "Termoelektrane i kopovi Kostolac" Dragan Jovanovic as a sign of gratitude to the residents of Klenovnik. Thanks were given to deputy Zarko Pivac, president of the City of Pozarevac Miomir Ilic, deputy mayor Vukica Vasic, Director of the Public Enterprise "Toplifikacija" Dr. Zvonimir Blagojevic, president of the City Municipal Government Kostolac Vlada Vila and the President of the Assembly of the Commune Dr. Emil Andrun.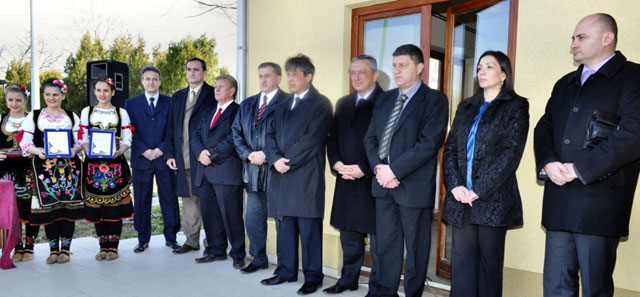 14 March, 2012