Minister of health Zoran Stankovic and his associates visited the new building of medical facilities in Pozarevac which are further building, after the entire thirteen years, continued implementation of the first phase of pre-accession funds from European Union funds in the amount of 1.1 million euros. Mayor of Pozarevac Miodrag Milosavljevic said during this visit:
-We talked about various issues and problems and I think that we are on track to soon solve all these problems. What is most important for Pozarevac city is to move the completion of a new hospital whose construction began in 1998. years and today we heard the final confirmation that we can officially announce-relevant European fund allowed to be entered into the Contract so that we will soon have a contract for the completion of a new hospital. I think we agreed on everything and so we agreed to have future effects of all this, it is now agreed and I think that citizens have a higher standard when it comes to their treatment, their health, and we know that the city of Pozarevac and Branicevo district  quite threatened by the presence of the Company "Termoelektrane i kopovi Kostolac" and metallurgical complex in Smederevo so we have to put more energy and attention when it comes to the health of our citizens, said Miosavljevic.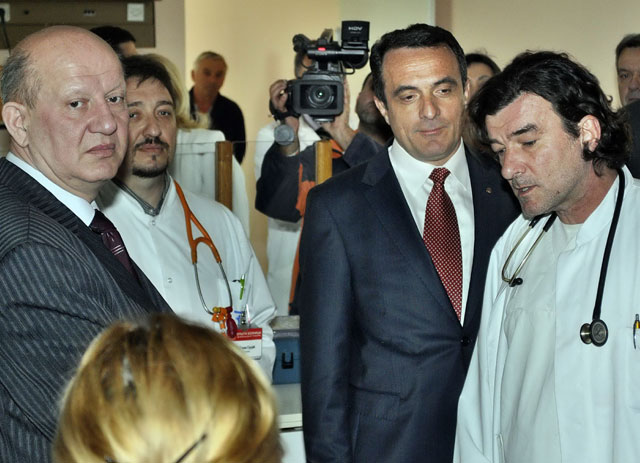 General Hospital Dr. Srecko Bosic said:
-It is very hard to be a doctor. The requirements are enormous-something all of us looking for a very small possibility. We are coupled with financial constraints and the Health segment of society  should be well equipped to provide adequate service. Management of Hospitals, along with city authorities is determined to finish the new hospital in Pozarevac. To continue, we will also apply for EU funds, but we hope to help the country because this should be a state project. Without it we can not conclude this subject.
Minister Zoran Stankovic said that talks had been constructive throughout the visit Pozarevac:-Concrete agreement was the fact that mammography is currently use in General Hospital and is not used for screening examinations because of administrative reasons – the fund does not pay a hospital. We agreed that the Ministry of Health initiates change the rules so that from the next ten days will be a function of the mammography and called for a program that includes preventive examinations of the female population when it comes to breast cancer screening and prevention of breast cancer. Other specific agreement is to approach renovation of hemodialysis center in Petrovac on Mlava, given that 28 patients out of this city comes in Pozarevac, in order to reduce costs and mistreatment of patients. The third agreement reached is to examine the existing hospital which started to be built, or to look at other resources and other loans and to bring it to its purpose. In the hospital should be placed: surgical or surgical department of industry and to transfer the ward. This would create conditions that one building, which is close to the hospita be turned into a geriatric center that is a space where they will be treated seriously ill, so-called psychogeriatry, which is a big problem in throughout the country and especially in the area from which a large number of employees abroad, and where old people are left to themselves, said Minister Stankovic.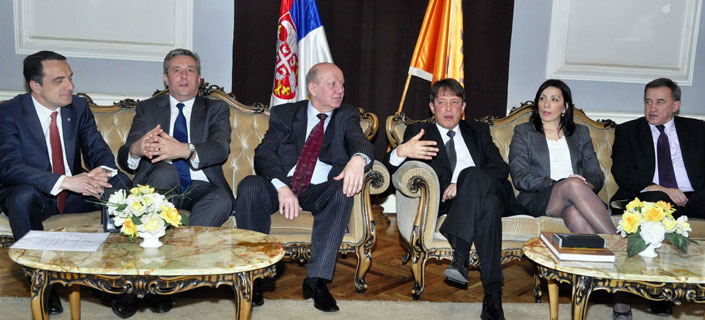 Hospital in Pozarevac will receive a new x-ray machine that is expected from the grant of the Ministry of Health.
Delegation of the Ministry of Health organized a ceremonial reception at the City building where they were welcomed by local leaders.

28 March, 2012